We apologize for the clarity of our full Frog Holiday tree. For some reason, no matter how many photos we took, this digital would not focus on the tree (probably due to the variety of depths).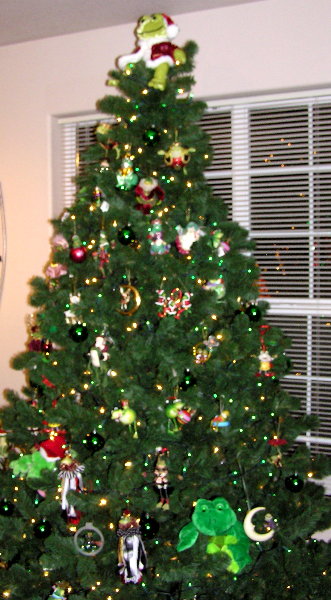 What we used: There is a base of 500 clear mini-lights, and 500 green mini-lights. Then we began hanging ornaments from our online Frog Ornament selection and began decorating. We don't even have half of the ornaments on the tree yet. We will take another picture later.
The tree topper is one of the 12" Kurt Adler Frog Dolls. We also added shiny green 2 5/8" and 3 1/2" green balls, interspersed throughout the tree to add more green color.
To see our frog ornament selection click here